1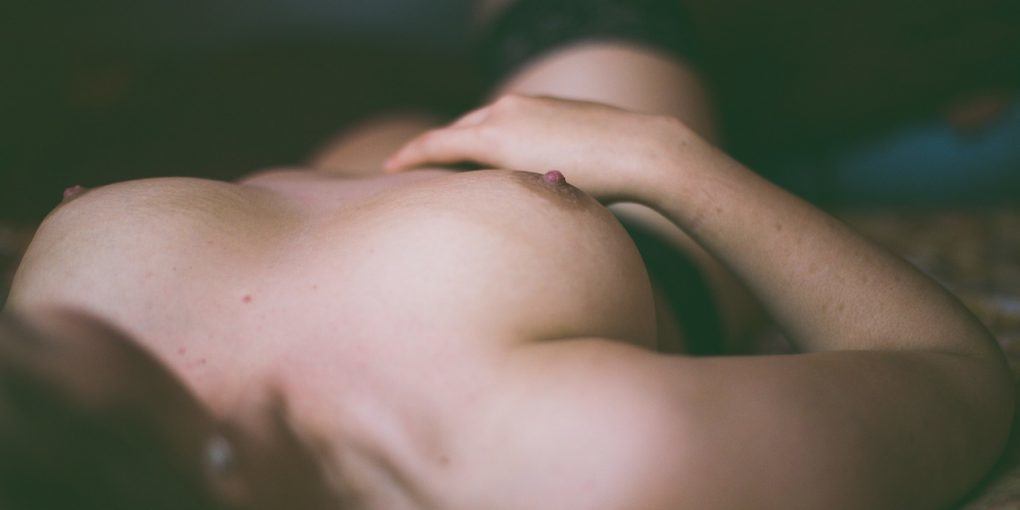 Watching Others Have Sex + My Wife With Another Man Story
Have you ever watched someone else having sex?
Watching someone close to you, while having sex, is at least entertaining experience, isn't it? I am sure 99% of people are enjoying those situations.
There are many kinky occasions in which you could be a lucky watcher:
watching your sister/brother with partner
watching 2 best friends having sex
watching neighbours
watching roommates
during threesomes, foursomes, parties
watching your ex
watching your husband or wife by sharing
I find it incredibly horny to watch other people or friends have sex. It's hard to explain, but there is something erotic to watch others enjoying each other.
It's like watching a porn movie, but in real time and without acting :-)
At the same time, I am sure many of you still didn't have a chance but would like to be in such a situation, either as a watcher or even as a participant.
For those who would like to know how does it look like, I will share my story bellow.
My Story – Watching My Wife With Another Man
I have always wanted to watch my beautiful wife have sex with another man, a stranger in particular. The thought of it was thrilling, perhaps even more erotic than the act of sex itself.
So when I approached her with the idea, during the heat of passionate lovemaking one night I was pleasantly surprised that she was willing to try it.
We talked about it more the next night and decided that if we found the right person, then we would go through with it.
We immediately planned a trip to Las Vegas so that we could explore our wild side without the distraction of the kids or anyone else we knew around us.
It was going to be a weekend that we would never forget. We arrived in Vegas and went directly to the hotel to start laying out the details.
We rented a suite so that I could sit in the front room sitting area and with the lights dimmed down low I would still be able to see everything going on in the bedroom.
The plan was to begin the evening at a topless bar that was located close to the hotel to get us in the mood so to speak.
We would then move onto a more quaint bar that we had enjoyed the last time we were in Vegas to pick up a gentleman that my wife would find attractive.
Of course, we dressed in a manner where we would attract the most attention.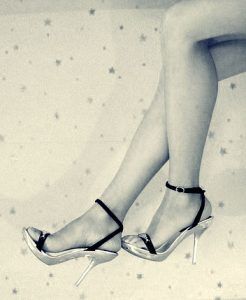 My wife wore an extremely revealing top that showed off her gorgeously large breasts, and a tight skirt with super sexy heels.
As soon as I saw her walk out of the bathroom, I wanted to rip her clothes off with my teeth and have sex with her right there on the floor.
I was dressed in a designer pair of slacks, a loose button down shirt, and loafers with no socks. Neither of us bothered to wear any underwear.
When my wife bent over a particular way, I swore that you could see her shaved private parts. We had the bellman hail us a taxi to bring us to a nice restaurant for dinner and a few drinks.
Of course, we wanted to sit back and relax a bit to be mentally prepared for our big night ahead.
A few women were stealing glances my way, and every single man in the place was drooling over my wife.
I was so turned on just knowing what we were about to do that you could see the outline of my manhood through my pants. The feeling was amazing.
We left the restaurant and went to the strip club. We sat towards the back of the main stage and ordered some drinks. I had been to many gentleman's clubs before.
However, this was the first time I was at one with my wife. She seemed to take a keen interest in the beautiful, naked woman that were dancing on stage.
In the back of mind I was thinking that the next time she could watch me having sex with a strange lady. As if reading my thoughts, my wife winked at me.
We both enjoyed watching a broad range of beautiful women doing their dance acts up on that stage. We took turns giving out tips to our favorite girls.
Both of us became extremely aroused when we slid the bills in their garters. Perhaps it was because it was the most we were able to touch them, and feel their soft, perfumed skin.
Watching my wife do this was incredibly intoxicating. We were both so turned on that we knew it was time to leave.
My penis was rock hard, and my wife's vagina was wet and swollen.
We were both ready to take the next step, so we left the strip club and headed to the bar in order to pick up the person that would have sex with my wife while I watched.
Around midnight we entered the small bar near out hotel that we had selected. There was a band playing, and the dance floor was crowded.
We sat down at a table away from the dance floor and ordered drinks. Within a few minutes my wife noticed a handsome man staring at her from the bar. Much to his surprise I waved him over.
He was in his mid to late thirties with a nice build and a full head of hair. It certainly did not hurt that he was wearing an expensive suit and nice watch.
When he walked over I could see the look of confusion on his face, especially when I asked him to join us for a drink.
I think what we were up to may have dawned on him when my wife asked him to dance. It was a slow, and sexy song, the kind that lovers dance too.
I enjoyed watching another man's hands all over my wife.
My eyes did not leave that dance floor for even a second. After they had sat back down, we ordered a few more drinks before inviting him back to our hotel suite for a nightcap.
Once we were back in our room, we put on some music, opened a nice bottle of wine, and lit some candles.
After a bit of small talk, I asked him if he would like to have sex with my wife while I watched from the other room.
Of course, he said yes, my wife is drop dead gorgeous after all. So I sat on the couch as they entered the bedroom. My wife and this stranger began kissing as they slowly removed their clothing.
They were both naked on the bed, and I just about lost it in a right way when this stranger began going down on my wife.
She was arching her back in delight, her humongous breasts sticking up in the air as his head was buried between her legs.
Pretty soon he flipped her over entered her from behind, pumping slowly at first, then harder and harder.
By this time, I was so turned on that I was playing with myself on the couch.
My sexual fantasy was coming true right in front of my eyes, and it was just as good as I had hoped for. After a while, my wife and the stranger finished, and he showered and left.
My wife and I then had the best sex of our lives.
We are planning another sexual fantasy trip to Vegas, but this time, my wife will watch me have sex with another woman. It is true what they say, what happens in Vegas stays in Vegas.
AND HOW ABOUT YOU? HAVE YOU WATCHED OTHERS HAVING SEX?