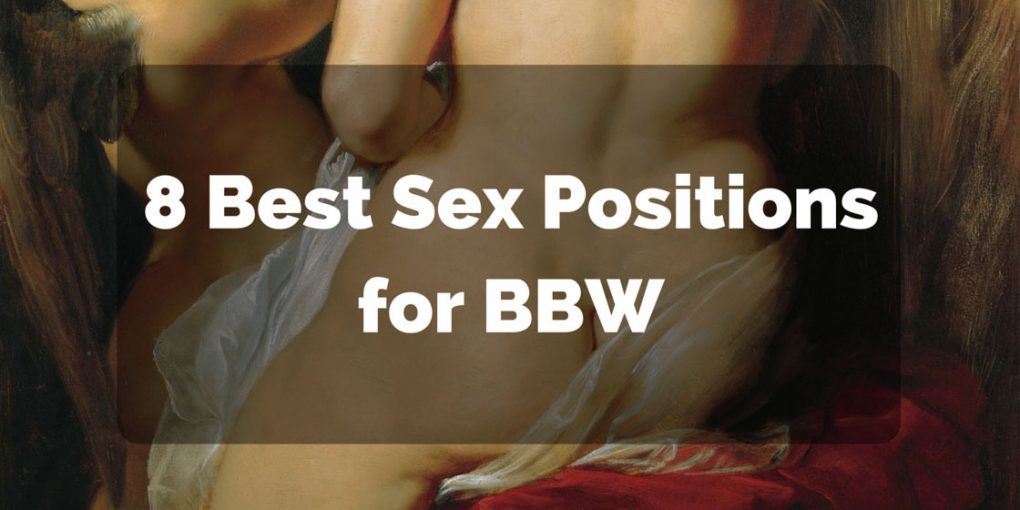 List of 8 Best Sex Positions For BBW
Being a big lady does not restrict you from making the most of your sex life. Isn't it?
If you are a plus size woman, which is popularly known as BBW – Big Beautiful Woman, you can still get your hands on some of the best sex positions for BBW.
Make the most of your sex life and your partner's as well.
If you have the notion that only thin or slim women can have a great sex and satisfy their partners, you are wrong.
Even you can do that easily with some simple hacks. Getting you there only requires you to know the sex positions that are meant especially for plus size women.
Take pride in being a BBW and try out the positions for ultimate pleasure. Get your juices exuded.
List of best sex positions for BBW
1. Missionary
One of the most preferred and widely practiced is the missionary sex position. It is the best for beginners and also for BBW.
Allowing an intimate touch throughout the couple's body, this sex position sure works well.
In this particular position, a male is said to dominate. It allows real control over penetration and thrust.
With the female lying on her back, the male comes on top and penetrates.
This is advantageous in many ways like, it allows you to explore the body of your partner and feel the skin.
Feeling your partner's skin is one of the most pleasurable things.
For BBW, this works well because this does not involve lifting and too much action.
2. Doggy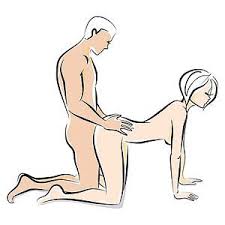 As the name suggests, doggy style of sex has its name from the mating style of dogs. This is one sex position which is equally pleasurable for you and your partner.
Allowing the male to penetrate deep into the vagina, it remains undoubtedly the most erotic.
This position involves the female to bend down on her knees in the front and support her body with her hands. Male counterpart penetrates her from the back.
He stands resting one knee down and one knee folded up.
Benefits of this sex position for big ladies involve comfort and ease of action. You can explore sensuality beyond the limit, with this position.
Hiding the fat belly and not wanting her to move much, this position is very highly recommended for plus size women.
There is also an interesting variation of the doggy, named lazy dog sex position.
3. Scissor
This position is a very exotic one. If you want to try something new and exciting, try this one. It involves the male and female very intimately.
Letting a greater amount of body contact, this is very pleasurable sex position. As the name suggests, you have to be in a scissor position with your partner.
This means, woman lying down on her back and the man lying on his side. One leg of the woman crosses between the two legs of her partner.
This essentially forms a scissor shape and penetration happens from the back.
The most important benefit of this is, it allows the male to fondle his partner's breast and clitoris. He has easy access to it.
So, this is crafted for ultimate women pleasure. Being a BBW, you will enjoy this a lot where your plus size won't be any hindrance.
4. Spoon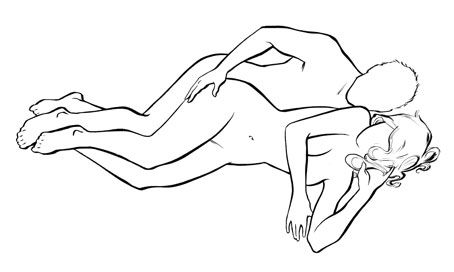 Like a spoon contains its contents in it, this position involves you as a couple to remain so close to your partner that almost the whole body is in contact.
It is again a very intimate sex position for you to explore.
This requires the lady to lie down on her side with the man also lying on his side hugging her from the back.
This position is so adjusted that the man penetrates from behind inside his woman.
Benefiting enough for the big lady, this position lets her hide her belly from directly facing her partner.
You can try this anytime and strengthen the bond with your partner.
Apart from hugging from the back, you can play with your partner's breast, clitoris or neck as well in this position.
5. Kneeling Fox
A slight variation of doggy style, kneeling fox style is again one of the very best.
This is comparatively more pleasure yielding and easier as well.
In this, the female sits kneeling down with her bum and vagina on her partner's lap.
Support is sought with placing her hands in the front.
The male sits at the back putting her vagina on his penis and penetrating her from the back.
It allows a direct hit to the G-spot giving utmost pleasure to the woman.
It is very beneficial for BBW because it is less exhaustive and easy to perform.
6. Standing against the wall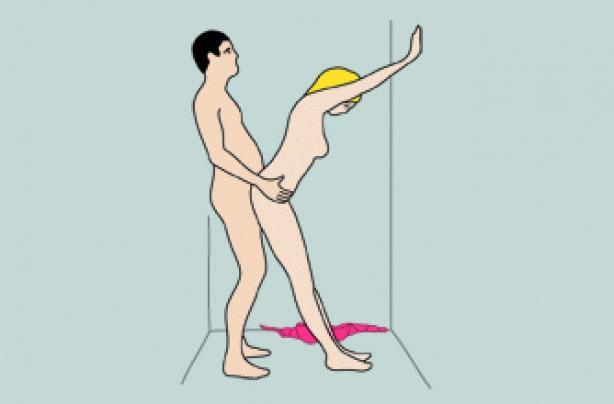 With she standing against the wall, with her hands up on the wall for support, the man holds her from behind and penetrates.
It is a very erotic and unique style of sex between a couple.
You can do this to explore new horizons in your sex life and make it more enjoyable.
Make your woman split her legs a little and stand to face the wall.
Hold her breast from the back and adjust yourself to penetrate her.
Because this does not involve much of bending and action, it is a great option for woman towards heavier side.
She can get her G-spot hit and experience the utmost pleasure during her orgasm. Holding her from the back adds to the intimacy.
7. Half on bed
Another comfortable position is the half on bed position. You can impart a sense of confidence to your woman with this position.
She being plus size, will be conscious of her weight.
Make her feel that you can still carry her and make love to her with this simple position.
It involves the female to lie down on her back and spread her legs.
Till the pelvic region, she is supported on the bed, and her legs are to be backed up by the male.
Penetration happens from the front with the male standing face to face holding her legs.
Try this position to experience the pleasure that lasts long.
The biggest benefit of this particular position is that it gives a sense of comfort and confidence to the big beautiful women.
Also, it is easy to be performed.
8. On the chair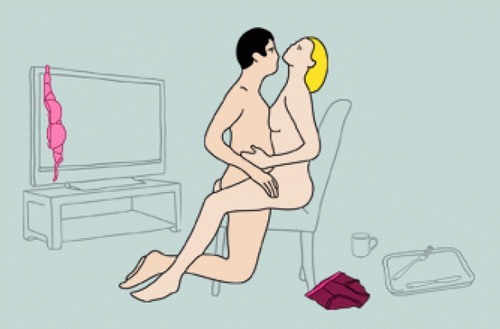 Make her sit on the chair and make her comfortable.
Bend down to your knees and after giving her a nice oral, enter her vagina from the front.
This position involves the woman to sit on a chair with her legs wide spread and the man to stand face to face penetrating her from the front.
It is a great option to be explored by heavier women as it does not involve much flexibility and energy.
Extra Tips for BBW
Big ladies! Here are some fantastic tips to make the most of your sex life.
While I have talked about the best sex positions for you to explore and practice, it is also essential to keep in mind certain things.
To make the most of your sex life with your partner, you need to get your eyes on to the simple tips.
Just sex won't suffice. After all, you want to be the best your man can get! Presenting a few tips and tricks here:
Be confident
Confidence is the key to being sexy. If you are not confident, you are just not sexy.
So be sure of yourself, think positive and take pride in your body. It is unique in its special way.
You are different than the regular slim figures, so you should be proud, not sad.
Remember, your confidence will make your partner also feel confident about you.
Tell your partner how you are better for him and how you can keep him happy in every possible way.
You can do anything that anyone else can do but in your way. So do that and charm him with your confidence.
Help him out
There will be times he might not be able to get there easily. Take his penis in your hands and direct it towards your vagina.
Help him insert it easily. In case if you are unable to feel his penis inside you, take help of accessories such as penis suspenders.
They also assist in preventing the penis from bending.
Try cushioning
Sometimes you will require support in a particular position. For that, keep a cushion or two, that will facilitate easy penetration by lifting your body up.
It will help the penis to go inside vagina straight and easy by relaxing your vaginal opening.
If you are not comfortable on the bed, try positions on the floor with cushions.
Give him instructions
Men love to be dominated at times during sex. So, take your man to your erogenous zones.
Watching you getting turned on will give him pleasure and arouse him too.
Also, to prepare yourself and your partner entirely for a sensual experience, make use of aroma candles and dim lighting.
They work!
Get to know his fantasies
To get to his favorite's list, you need to know what does he love. His fantasies, is it having sex in a wild place or anything like that, get to know about it.
Make sure you fulfill his desires and fantasies as much as possible.
He will sure be satisfied and will look forward to sexual experiences with you.
With these few simple tips and hacks, you can make your sex life completely spiced up and enjoyable.
I hope this helps in adding some flavor to your sex life.
If you liked my article, please share your thoughts and I will be glad to go through them!