Walk On the Wild Side For the New Year with BDSM!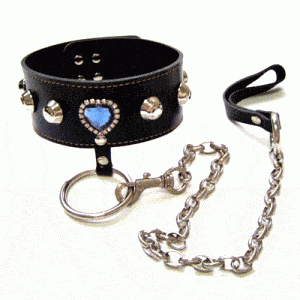 BDSM, control games, or just plain old dominance and submission fun. No matter what you call it, it's a topic as old as civilization itself. Well, we might be stretching it a bit, but there are relics from ancient cultures that demonstrate early understandings of what we would call BDSM today.
So what if you just want to get tied up a little? Does that mean that you have to dive headfirst into the BDSM subculture? Not at all! It just depends on how much you really want to do, and how you actually want to go about it. There's nothing wrong with making sure that you're going to be able to have a good time in bed.
This is one subject that you really do need to be 100% in line with your partner. This is not something that you can sneak up on your partner at all. In fact, this is something that could really alienate your partner if you try to just spring it on them all at once. This implies that your choice to engage in BDSM is something that they have to go along with, and nobody wants to be pressured into anything at all.
So where do you really go from here? Well, you need to make sure that you start thinking about what you actually want to do within BDSM. BDSM stands for Bondage and Discipline / Sadism and Masochism. You don't have to engage in all four components of BDSM to enjoy it to the fullest. For example, you might be the type of person that really wants to take charge in bed. However, you don't want to tie anyone up — there's nothing wrong with this. On the other hand, you might not even want to engage in penetrative sex — you just want to enjoy a more masochistic side. Again, there's nothing wrong with this earlier.
Talking to your partner has multiple purposes. First and foremost, you get to see what they really think about BDSM. From there, you also get to see a little bit more of their desires and wishes. You might be surprised how much you partner has honestly wanted to engage in this type of play all along, but they just felt blocked for some reason. BDSM taps into things that people can often be embarrassed by. So if your partner brings this up to you, the first thing that you want to do is be understanding. It can be sexy, the idea of giving yourself over to someone else. It's a very arousing, erotic type of thing.
However, what you have to make sure of is that everyone involved knows exactly what's acceptable and what isn't. Yes, this also means that you have to be respectful of what you partner does and doesn't want.
You also need to set a sign of a symbol that indicates that the control games are over. This is called setting a safe-word in most cases. However, if you're going to engage in play where your partner is going to be bound and gagged, you need to make sure that they still have a way to show that they want the "game" to be over.
Being tied up can also trigger some deep emotional issues in people, so you want to make sure that you tread carefully.
Believe it or not, there are actually some positive things to note about the BDSM lifestyle. It really can make people feel more connected, because they no longer have to hide something that makes them feel embarrassed or even ashamed.
You can go as far as you and your partner desire, or as mild as you and your partner wish to go. There's no law that says that you have to jump in with both feet first. You can always take things slow. In addition, you can always keep sex and your BDSM time separate until you're ready to put them together. There really is a lot of choice and control.
If you're going to be the dominant party, then you still need to make sure that you go out of your way to really ensure that your partner is still being tended to properly. Aftercare is going to be important after every scene, and you really want to negotiate each and every scene until you've gotten used to this type of role-play.
The more you practice these games, the easier they will become. There's no need to panic or worry that you're not doing it right — the only person that can judge your performance so to speak is your partner. Let them give you feedback — it's only going to make you stronger.
It's also important to note that while you really can engage with sex toys and other BDSM equipment like ropes, chains, collars, and even paddles, this is not necessary to have a good time. Some people even like making their own. However, if you're pressed for time you will find plenty of online web sites that sell just about any type of toy that you can think of.
Overall, now is definitely the time to make a splash into the wild side of things and pursue something that you wouldn't normally do. Are you ready? There's only one way to find out, you know!