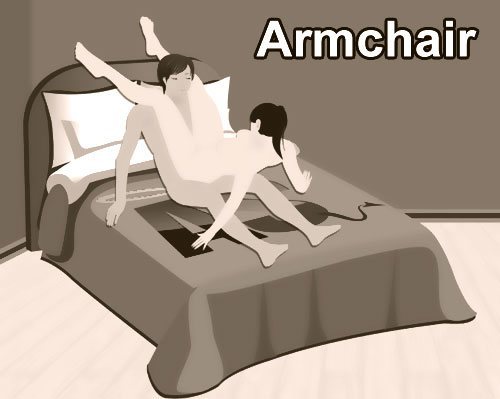 Top 7 Crazy and Weird Sex Positions To Try
Sex is something, which only people and dolphins enjoy solely for its pleasure, and not so much for its reproductive value as of lately. This is why, the human mind has developed various techniques, through which a person can stimulate both their and their partner's pleasure even more. However, we have to face the fact that sometimes our sex life gets a little boring. This is why we might need to spruce things up a bit by trying out a few new things. This might come in the form of various techniques, or in the form of some positions, which require a little creativity and flexibility. Following sex positions are not the standard ones, actually they are very crazy and weird, so take a good look before you perform them.
The Brute Sex Position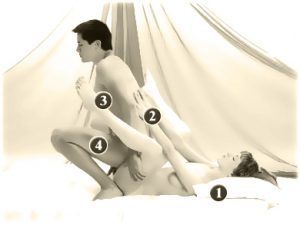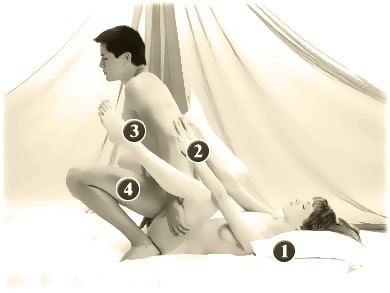 This is one of the hard-to-reach positions, especially for the male partner, but it definitely provides increased stimulus during the act. In order to employ it in your act, the male partner will have to squat over the female partner while facing away. This is done while the giver rests on his partner's legs, which are comfortably pulled back to the chest. The angle at which this position is performed might be a little uncomfortable at first, but after you have found balance, you can continue to reach down and give your partner additional stimulation with your hands.
The Pile Driver Sex Position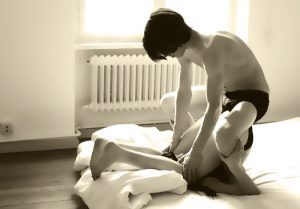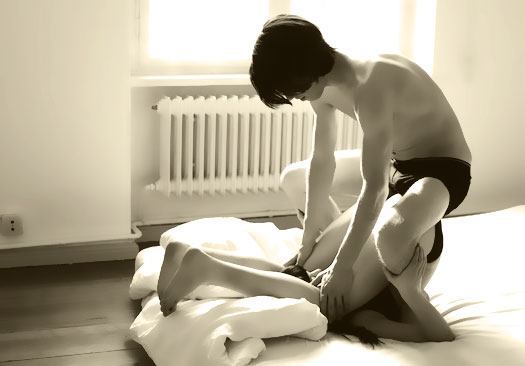 This position has a brutish name, but it is definitely one of the most exotic things you can try out. However, it must be said that the receiving partner will require additional flexibility in order to enjoy it fully. They have to lie on their back, with their lower body and legs stretching upwards. Once this position is assumed, the giver squats over the groin area. Many people enjoy this position, due to the great exposal, which it offers, and the sensation that the two lovers share everything they have with one another, without any restraint.
The Twisted Doggy Sex Position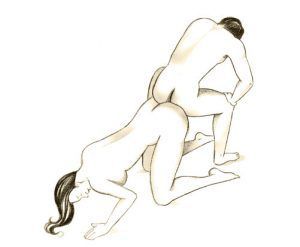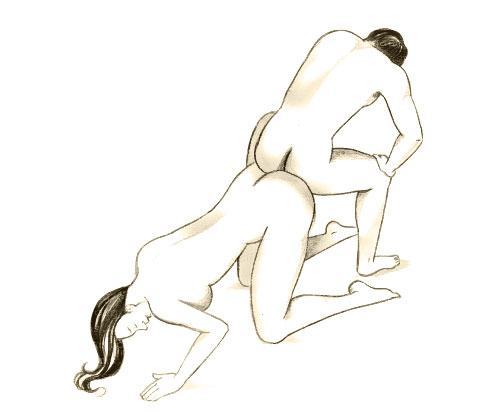 This position is quite uncomfortable in most situations, and this is why it is generally aimed towards anal sex. The receiver will have to get on their knees, and keep their upper body close to the ground, while their bottom is up. On the other side, the giver will need to squat down, facing away from their partner, in order to insert the penis and begin thrusts up and down. Since the penis will most commonly be too away from the vagina, this gives the reason for the position to be mostly used for alternative types of sex.
The Prison Guard Sex Position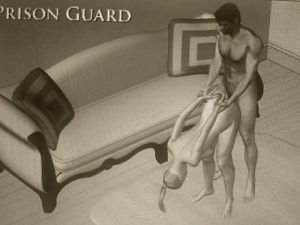 If you like power play, you should try this position out. Basically, the receiving partner will need to stand up and bend over, as if assuming the position for doggy style. However, instead of the classical position, the female partner will have to lower her head and stretch her hands and wrists backwards, so that her partner can grab them. This will provide the illusion of being handcuffed, adding up to the sense of power, which the position already instills. This is ideal for people, who like to experiment with rough styles.
Standing/Kneeling 69 Sex Position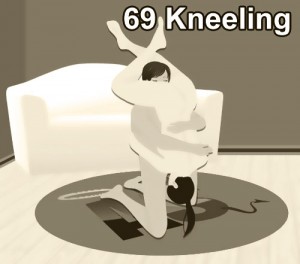 Pretty much everyone has heard of position 69, and has tried it at least once. However, if you are a fan of oral sex, and you want to take your experience to the next level, you can try the standing variant of this position. For this, the male partner will require to be strong enough in order to withstand the whole weight of the female partner. It is best to use a comfortable chair for good balance when lifting off, because basically the position requires you to lift your partner with the head facing downwards in order to carry this position out fully.
The Armchair Sex Position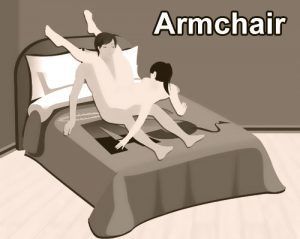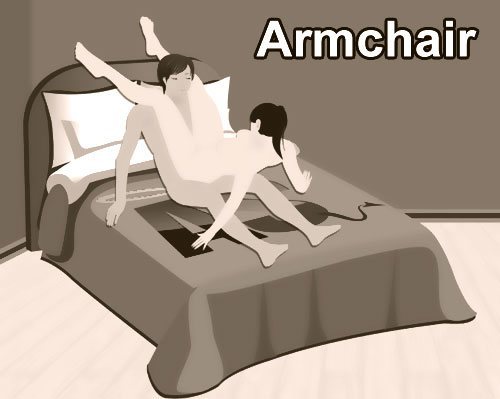 This position will be very taxing for the female partner. In order to achieve it, the male partner will need to be with back, stretched a bit backwards on the bed, and arms steadily balanced in order to provide additional comfort. From then on, the female partner will need to place herself on top of the giver's groin, while maintaining her body slightly in the air, using her arms. The legs, placed around the neck of the giver can be used for additional balance, provided that the position is not comfortable enough.
Bottom Line
There are many other positions and tricks, which you can help yourself to, if you want additional commotion in your sex life. If you run out of things to see in books and the internet, you can always use your imagination. You alone know what your partner likes best, and this is why you should experiment in order to find mutual pleasure all the way. Just remember to try and be reasonable with your expectations for a given position. This will help you protect yourself from breaking the flow of the act you are commencing.